commercial radon
Schultz Services can handle your commercial radon mitigation and testing needs.

dangerous levels of radon can be found in commercial buildings
We have done radon mitigation and radon testing for commercial buildings including office buildings, churches, warehouses, and apartments. We've also installed radon systems in many daycare facilities around West Michigan. Some people would be surprised to know all of the different places that we've installed radon systems. We have even mitigated some commercial buildings of other gases besides radon gas.
Radon systems work well to meet the needs of mitigating other kinds of gases, not just radon. We have installed many radon systems in commercial buildings, but not for the purpose of lowering radon gas levels. These radon systems work well to ventilate other gases that can permeate up threw the soil into structures, some of these gases that are either natural or from pollution can often times be flammable. This is a major concern because utility rooms are a common place for furnaces and other combustion units.
We have experience working along side construction contractors, developers, and architects designing routes for radon mitigation systems. We always stay up to date with the industries latest radon codes and guidelines, we also follow state and local building codes.
We operate with ethics, and stand behind our work in every way. We often sub-out some of the work within our own radon mitigation's to trusted local professionals, for things relating to electrical , concrete, and roofing for example.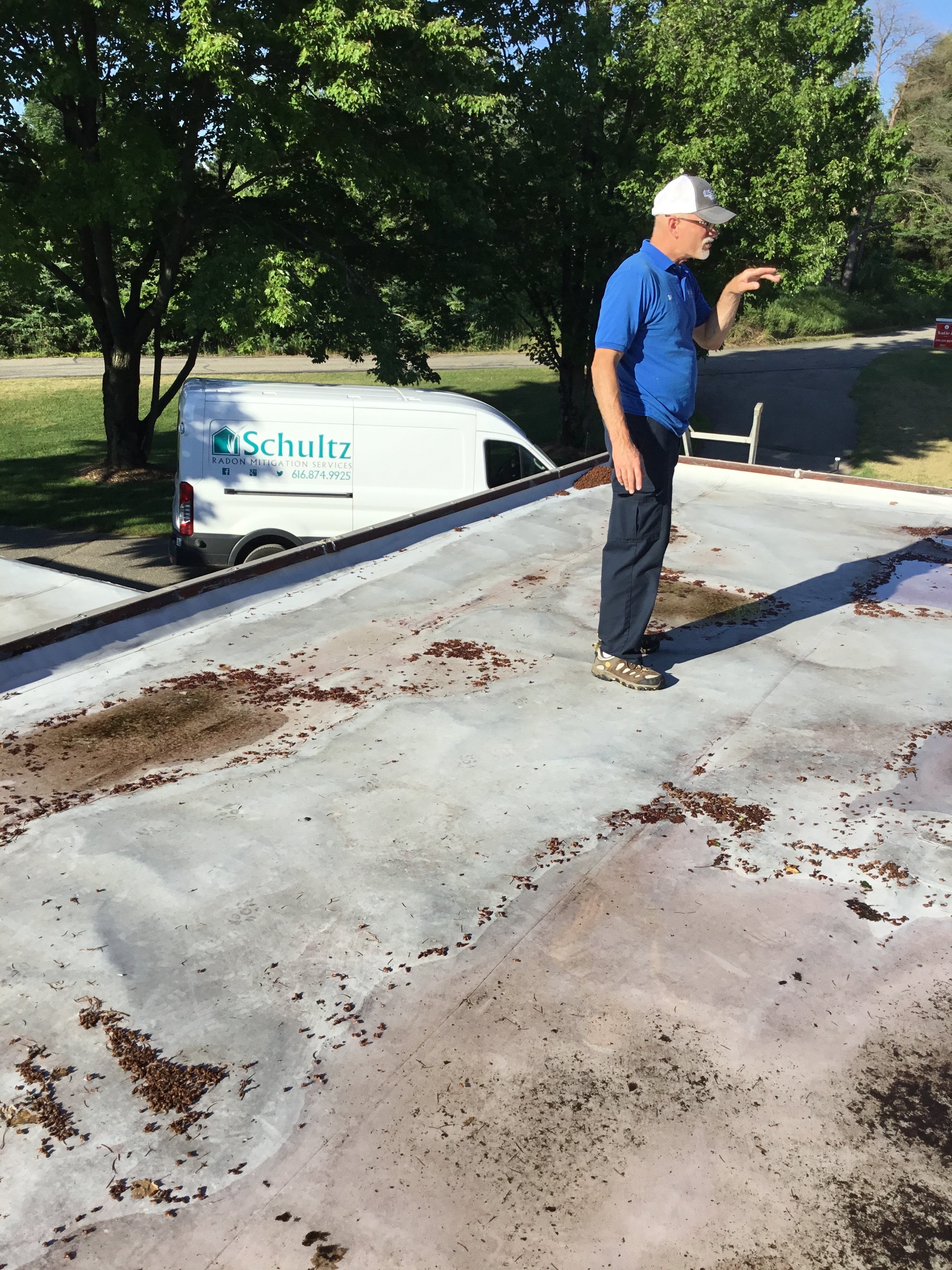 Commercial radon systems in grand rapids Mi
We have successfully reduced high levels of radon gas in many commercial buildings and large scale structures in Grand Rapids Michigan. Some people may not think that radon gas can pose a problem inside commercial buildings, but it's important to know that radon can be found in almost any structure.
Almost all structures including commercial buildings have direct contact with the earths surface is which is fundamental for construction. All commercial buildings should be tested for elevated levels of radon that can accumulate in any situation if there's direct contact with the earth.
Radon in apartment buildings & condo Associations
Schultz Radon Service has installed many radon systems in apartment complexes and condo associations. We know every aspect of dealing with with apartment buildings and especially condo associations and the guidelines for installing radon mitigation systems.
We are very familiar to working with associations of all types, submitting proposals, documents, and going the extra mile to make everyone happy including other residents living near. We carefully assess every radon mitigation job and we understand the nature of working in communities such as an apartment complex or condo association.